Cabins at genner hoel camping
We have 3 different cabins available
Cabin 2
Cozy cottage with a total of 5 beds (2 double beds and 1 single bed).
Minimum Stay is 2 nights
The cottage consists of a separate bedroom, where one double bed stands. In addition, a room that sleeps 3, dining table with chairs and a small kitchenette.
There is also a covered terrace with a table / bench set so you can sit outside and enjoy yourself, even in the rain.
You can find cutlery, plates, cutlery, Slettes coffee machine, pots etc. as well as duvets and pillows in the cottage.
Bring your own tea towels, cloths and bed linen.
The cottage can be reserved in advance for min. 2 nights (in weeks 28, 29, 30, 31 and 32 minimum 4 nights).
Arrival is possible after kl. 14.00, departure no later than kl. 10.00
There is no running water in the cottage, but there is a short distance to toilets, showers and camping kitchen.
Cleaning of the cottage, the tenant is responsible for departure. Remember to bring what you need for this. We can help with cleaning against payment of DKK 250. Remember to arrange it no later than arrival.
The campsite has FREE WIFI.
If you have any questions, please call + 45 74 69 89 27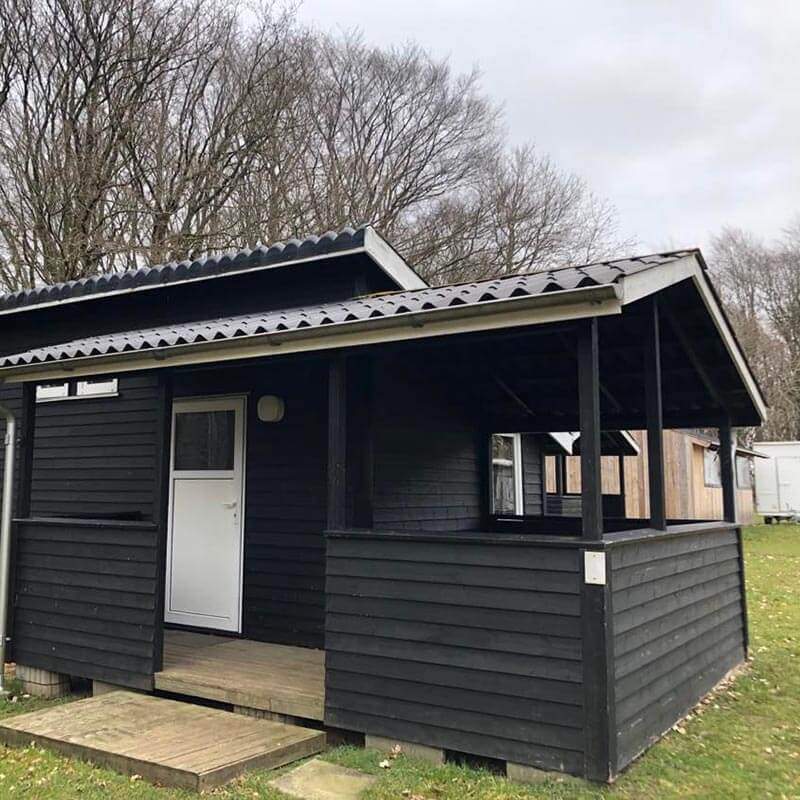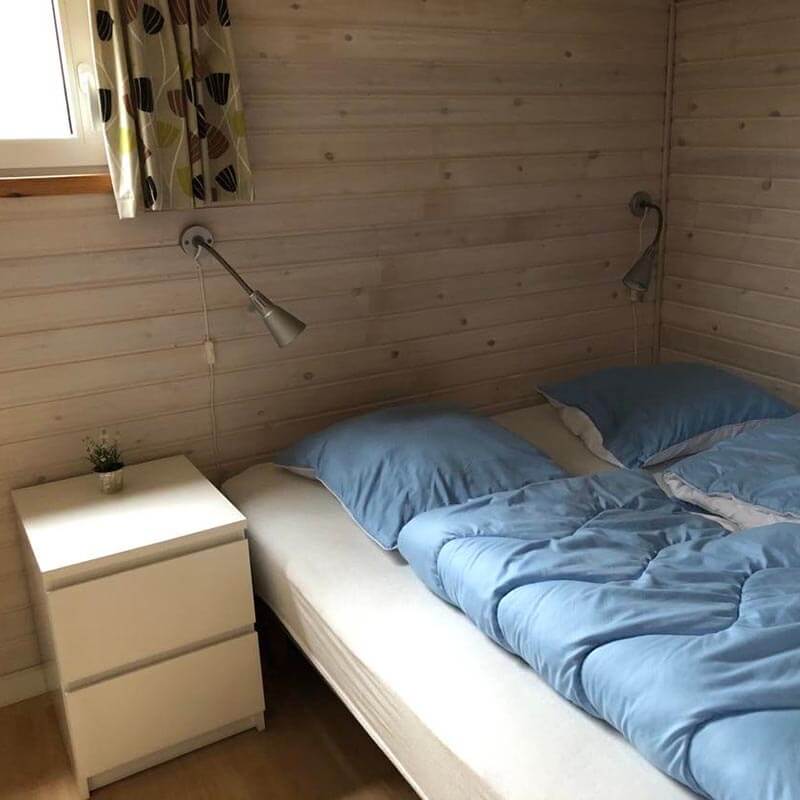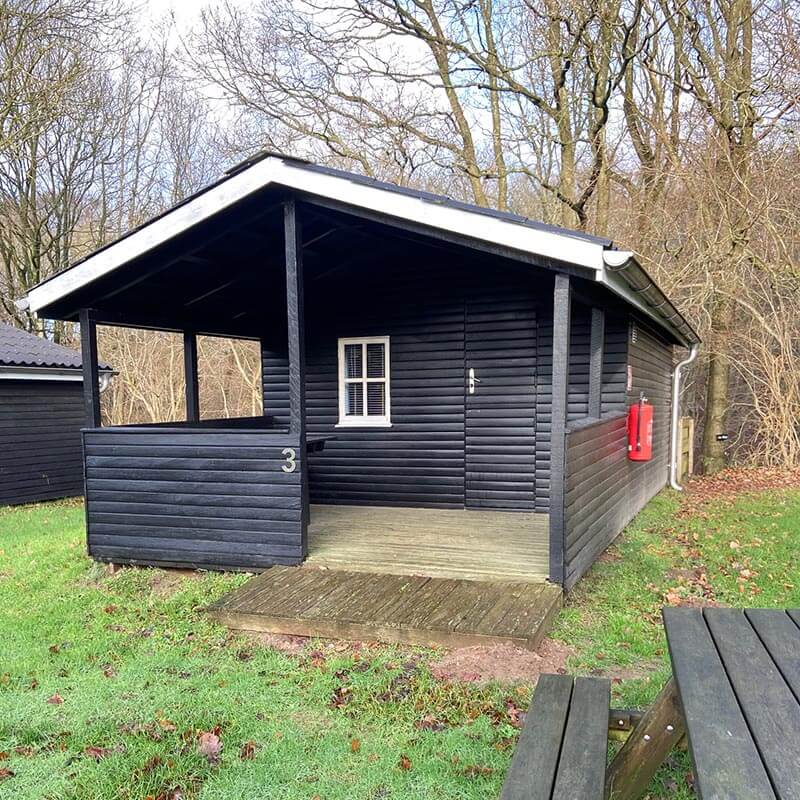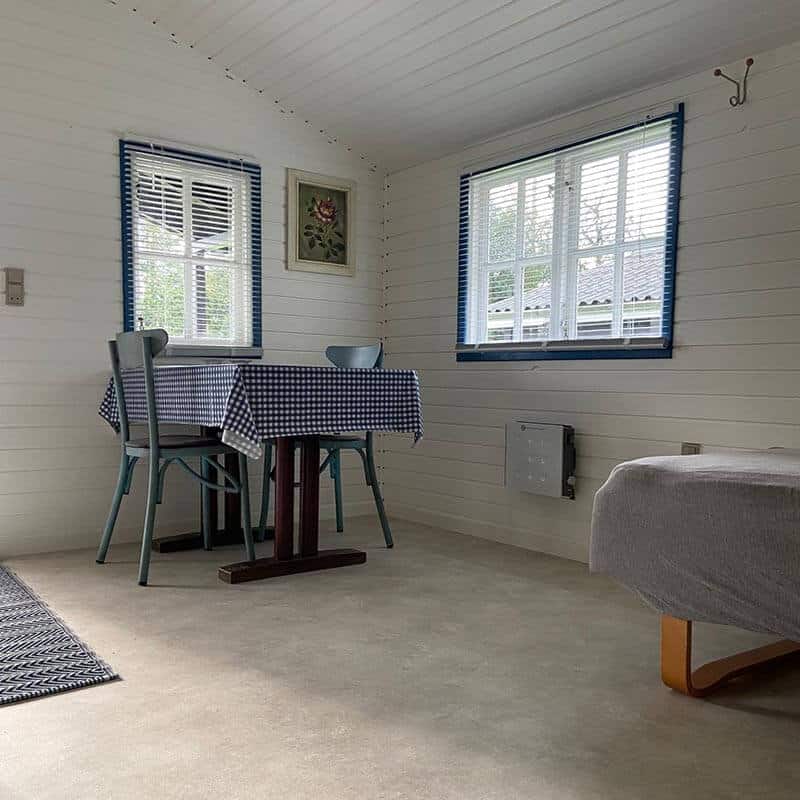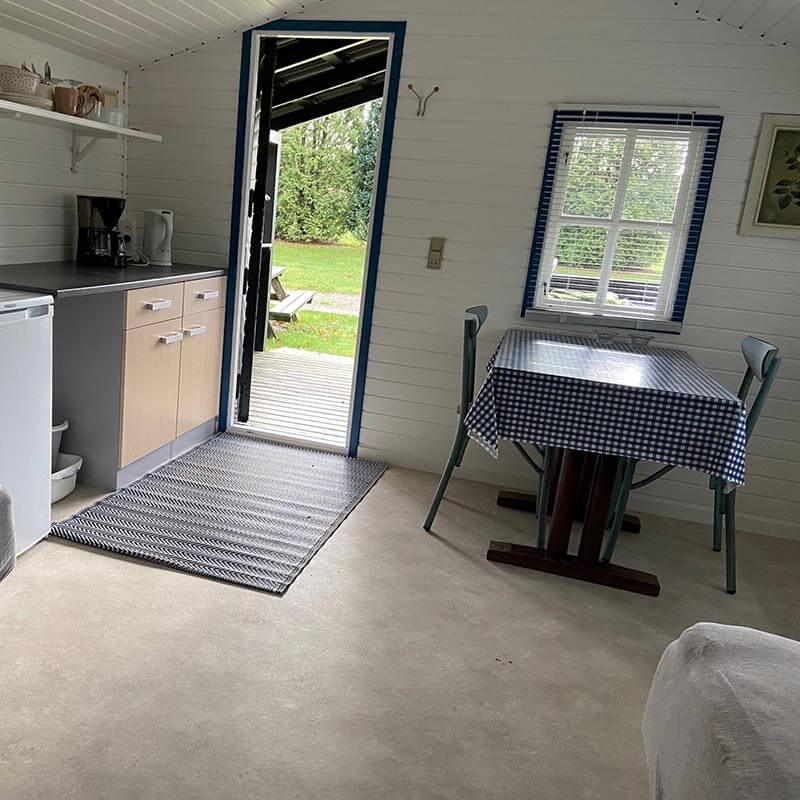 Cabin 3
Cozy cabin with a total of 2 sleeping places (2 single beds).
The cabin consists of a room, with beds located at one end and a kitchenette and dining area at the other end.
The cabin also has a covered terrace with a table/bench set, so you can sit outside and enjoy yourself, even in rainy weather.
You can find plates, cutlery, coffee machine, kettle and pots in the cabin
Bring your own tea towels, cloths, duvets, pillows and bed linen.
Arrival is possible after 14.00, departure no later than 10:00 a.m
There is no running water in the cabin, but there is a short distance to toilets, a shower and a camping kitchen.
Cleaning of the cabin, the tenant is responsible for departure. Remember to bring what you need for this. We can help with cleaning against payment of DKK 250. Remember to arrange it no later than arrival.
The campsite has FREE WIFI.
If you have any questions, please call + 45 74 69 89 27.
Booking is preferred via e-mail at info@gennerhoel.dk
Cabin 4
We also call the cabin our overnight cabin.
Here in the cottage you will find 2 box spring mattresses, a bedside lamp, a power socket and an electric radiator.
People most often use this cabin as a nice and comfortable alternative to an overnight stay in a tent – You must bring your own duvet or sleeping bag, and the sheet.
The cabin is for max. 2 people, and costs DKK 250 per. night. The cottage can be rented for a single night.
However, not in weeks 28, 29, 30, 31 and 32, where we only rent the cottage next to min. 2 nights.
Arrival is possible after kl. 14.00, departure no later than kl. 10.00.
Cleaning of the cottage, the tenant is responsible for departure.
The campsite has FREE WIFI.
If you have any questions, please call + 45 74 69 89 27.
Booking is preferred via e-mail at info@gennerhoel.dk